Jump Start Your Photography
look at popular photoblogs and get inspired
go to the movies
listen to your favorite music
take on a photo-a-day project
see an art show
shoot your family
shoot a family event
take a self portrait
use a prop in an interesting way
shoot for a holiday theme
Broad Museum Collection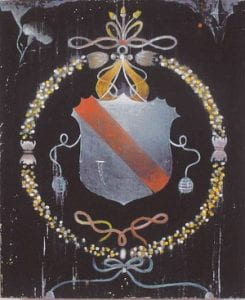 It looks vintage
The circle around the armor looks like Christmas
Reminds me of Christmas time or ancient time
Colors go together
has different details to look at
Social Media Trends for 2021
Show Your Audience Your "Reel" Brand Personality with Instagram Reels or TikTok 

short video that is up to 15-30 seconds to share a small piece of entertainment

Make new friends, but keep the old: Don't leave long-form video out

Instagram Reels, TikToks, stories, and other scroll-stopping video clips along with YouTube are long-form video remains key in content strategies.

Stories Capabilities Are Not Only Here to Stay, They're Growing

great for sharing casual updates, personable content and authentic, humorous or "imperfect" content

Replace Face-to-Face Time with Screen-to-Screen Time

live videos get 7x more reactions and 24x more comments than native videos produced by the same broadcasters

Make eCommerce Even Easier: Social Media Becoming a One-Stop Shop

Consumer are no longer having to exit social media apps to make a purchase as the checkout process has been streamlined to occur directly within the social platform

When It Comes to Content Strategy, Knowledge is Power

informative posts, such as step-by-step guides, how to's, tips and recommendations will drive engagement an should remain in the front seat of the content strategy

Just Because You Can Go Text-Heavy on Facebook, Doesn't Mean You Should

ads with larger, bolder copy that deliver the hard-hitting facts first grab users' attention more effectively

Keep What's Behind the Brand and Behind the Screen at the Forefront: People

Gen Z and millennials build loyal relationship with brands whose values align with their own
Job Hunting
Newborn Photographer- Santa Monica, CA
Part-time job for shooting newborn babies. Is motivated and energetic with a commission-based sales environment-sales. Can work on various holidays throughout the year. Doesn't require more than 30 minutes for transportation. Can be able to lift equipment with frequent sitting, standing, and moderate physical activity.
DSLR camera with a minimum of 18 megapixels
Portrait Lens – fixed aperture preferred (i,e. F1.8 or F2.8)
A laptop capable of running Lightroom Classic (no tablets, Chromebooks, or desktops permitted)
Speedlite (i.e. external flash)
Review of 2 articles 
Gregory Heisler is a portrait photographer who has talent for lighting. Heisler shoots everything form 11×14 down to half-frame 35. He finds himself spending more time on a single photo when processing and printing digitally. Heisler tends to not carry a camera all the time. He tends to look at it, notice it, register it, and file it away to use for something else.
Celebrity Portrait Photography
Jeremy Cowart began as a graphic designer who worked on creating a smartphone application. Cowart ran his own design company for a while but when digital cameras came out he thought why not give it a try. Once he started shooting he fell in love with the process of shooting and decided that what he wanted to do. Cowart started shooting his friends and started to take it more seriously, so when DSLRs started to develop he jumped on board also.
The 100 Most Influential Photographs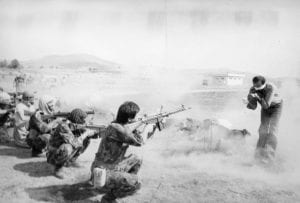 The Firing Squad in Iran was a photo captured by Juhangir Razmi on 1979. After a short show-trial, 11 people charged as being "counterrevolutionary" were executed at Sanandaj Airport. Nine of the eleven men in this photo were Kurds. No international journalists witnessed the killings. No international journalists witnessed the killings. The journalists were banned from Iran by Khomeini.  The photographer Jahangir Razmi had been tipped off to the trial and was able to shot two rolls of film at the executions. One of his images was published anonymously on the front page on the Iranian daily Ettela'at.
Why Is Photography So Important
Photography is important because it allows people to see the world from a different perspective then theirs. It collects meaningful moments in your life forever to show your family and friends. Can make you want to travel all over the world to see new places and experience new things. You can express yourself in photography as some people do in art. Send a message. Tell a story. Make history.
Photography isn't just a job but also a hobby. You can make new friends, challenge and learn from each other. It can help you make easy money with your pictures. Can help you achieve more clients due to using photography. You can use pictures of your products or business to expand you content marketing offering.
Silver List Photographer 
Grandville Carroll

Carroll has a very imaginative mindset on photography. All his work has a very different idea to them. His work is kind of like being in a other world or just looking at the stars that surround you all around. It's really out of this world. His work website is neat and easy to move around. It's very original but not boring
Anastasia Samoylova

Samaylova has a creative mind like no other. She takes multiple images and makes them into one like the image on top. Samaylova takes pictures that are related to each other and makes an image out of them. It's really creative and fantastic. Her website format has a very modern vide but it is also basic
$10,000 Shopping Spree 
$1,899: Canon EF 24-70mm f/2.8L II USM Lens 

helps when shooting portraits with many people in them.

$499.95: Lensbaby Velvet 85mm f/1.8 Lens

add softness and add an artistic feel to the images

$79.99: GEEKOTO AT24Pro Dreamer 77" Aluminum Tripod

helpful when photographing subjects using natural light

$239: GVM 800D-RGB LED Studio 2-Video Light Kit

can shoot anytime of day under any lighting conditions

$99.99: Lastolite Stobo Direct to Flashgun Mount Pro Kit

to smooth skin by lighting it evenly

$499: Canon Speedlite 600EX II-RT
$130: Impact 5-In-1 Collapsible Circular Reflector Kit

gives the control I need to create soft light

$549: Canon EOS Rebel T7 DSLR Camera with 18-55mm and 75-300mm Lenses Accessory
$29.97: SD 32GB Extreme UHS-I SDHC Memory Card Kit ( 3-pack)
$54.95: Canon LP-E17 Lithium-Ion Battery Pack

in case camera batteries die

$45.95: Canon LC-E17 Charger for LP-E17 Battery Pack

charger to charge batteries

$224.95: Impact Pro Backdrop Support
$148.99: Savage Painted Canvas Backdrop

to give an appealing image

$52.95: Impact Muslin Background

to give an appealing image

$109: Godox MS300 Monolight
$39.95: Rosco Color Effects Filter Kit

add bold color backgrounds and useful flesh tone colors
2/8/2021
Being a photographer would be a great job because it's current, you get to be your own boss, you can do anything, and branch out to other fields.  Photography and videography are at the front of modern times. They are constant need for content from the internet. You get to be your very own boss without anyone telling you what to do. Working as a free photographer allows you to dictate everything about your business like your brand, public image, calendar, clients and etc.